The Taste of Sin
Dark, medieval scenes featuring women in various stages of undress with demons, goats, and sometimes the Prince of Darkness himself, emerge in the titillating illustrations of
Cristóbal López
. Thus far, we've seen
tentacle porn
,
ghost sex
,
extraterrestrial probing
—seriously, there's
no shortage of creepy-sexy material
, if you're looking for it.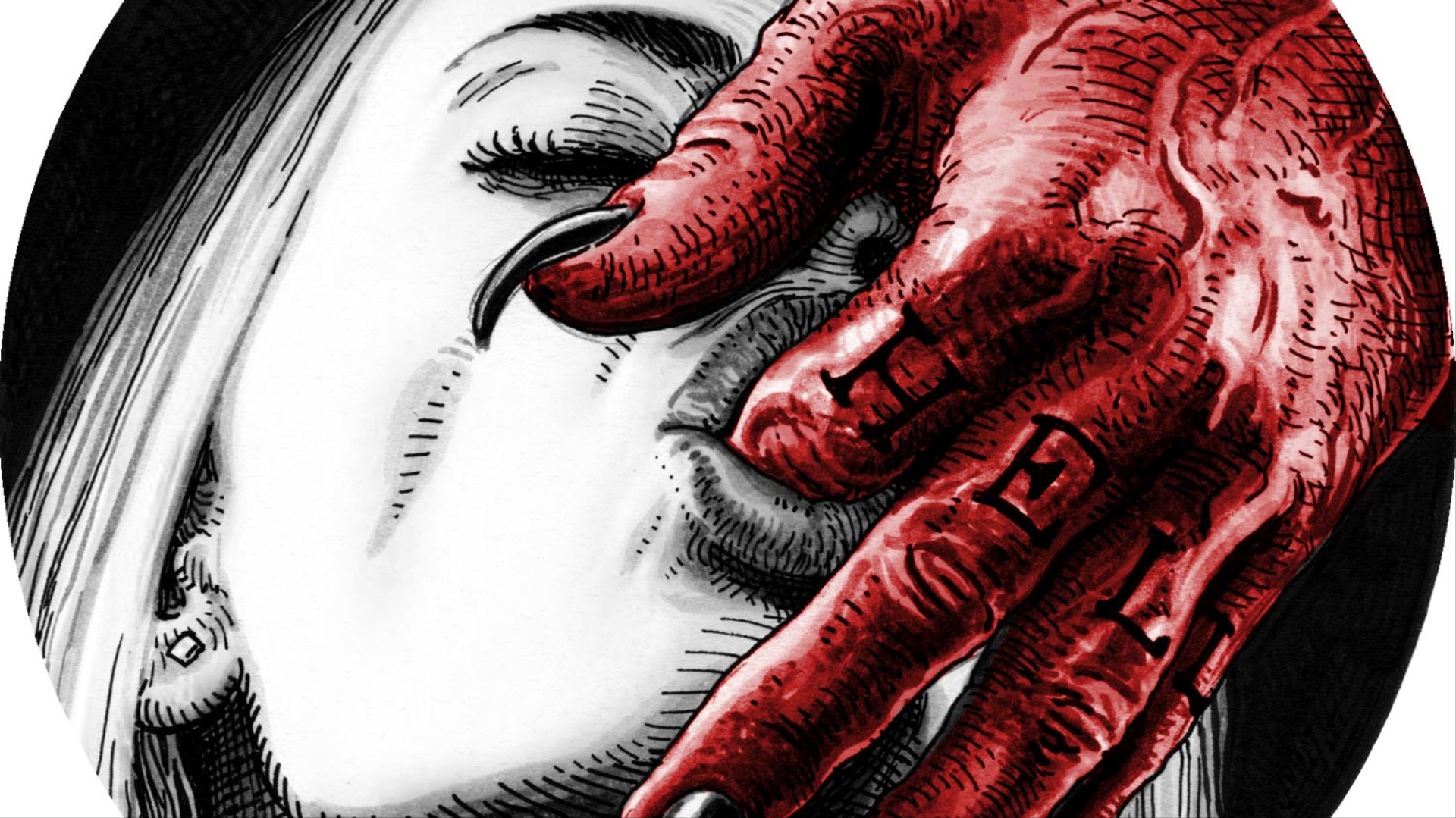 The Taste of Sin, 2016, courtesy of Cristóbal López
"I guess that my work speaks about things relative to everyone—and those are sex and the magical relationships between humans and the divine," López tells
Creators
. "To be honest I am not contributing anything new—it's a classic theme of romanticism. The grotesque or sinister contrasts with the ideal of beauty or the sublime and establish a dramatic link."
"I am not such a spiritual person. In fact I am quite pragmatic for many things. However, I find the unknown and hidden attractive," he explains.
"Every post I make I have the feeling that it could be the last one," López tells Creators. "I think without those community guidelines my work would be much more explicit on Instagram."
López now uses workarounds to keep fans in the loop on his racier projects. In a recent post, a very NSFW demon gangbang is transformed into a
totally fine pizza party
with the help of a few carefully-placed emojis.
Volcanic
,
Daedalvs
, Tannähauserkrieg,
Pactum
, and
Weregoat
.
"My first album cover was for the band Weregoat—I did three blasphemic illustrations for them, and after that, a lot of metal bands started to contact me for my art," López says. "I love to work for musicians. They really appreciate your art and they always have a visual idea behind their music."
His work has also been featured in collaborations with
@monstersholdingbitches
and permanently enshrined on
people's skin
.
López has work for sale
here
and plans to start fundraising for a book of his work in September.
Click here
to follow him on Instagram.
Evernote helps you remember everything and get organized effortlessly. Download Evernote.